I just experienced the treasures lent by David Rocksavage, 7th Marquess of Cholmondeley, sent to the Palace of The Legion of Honor in San Francisco from Houghton Hall, his family home and one of the greatest of all English Country Houses. Houghton is the first signature work of England's preeminent 18th Century artist and interior designer, William Kent.
This illustrious family has one of the most colorful histories of acquisition in a country famed for colorful histories. Despite the sale to Catherine the Great of the astounding collection of Sir Robert Walpole, England's first Prime Minister and builder of Houghton Hall, the Cholmondeley Collection remains more than impressive. The John Singer Sargent portraits added by the Sassoon heirs that joined the family in the early 20th century and restored the Hall as well are one of the most beautiful, glamorous and touching groups of family Portraiture of any era.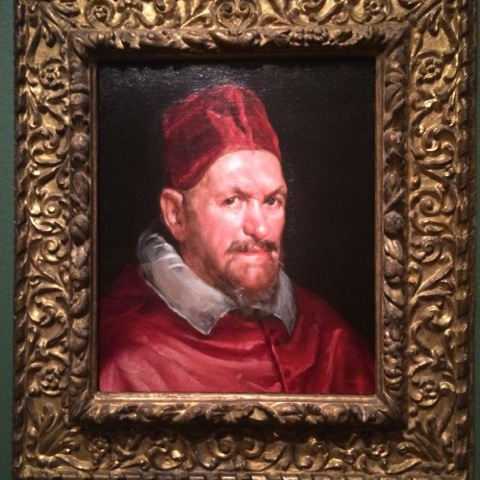 First among many beautiful pictures is the Velasquez study for the Portrait of Innocent X Pamphilli, which is the star of the famed Palazzo Doria Pamphilli Collection in Rome. It is certainly the object I most coveted.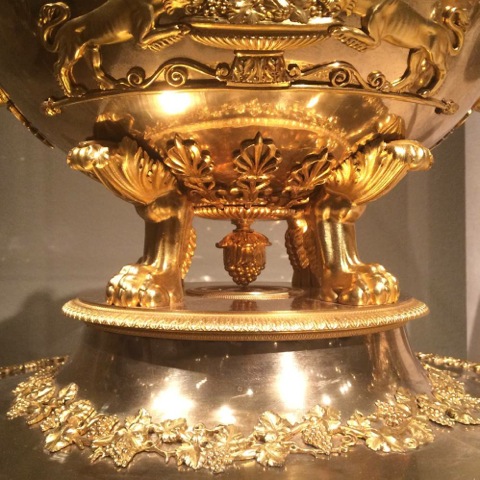 The examples of decorative arts are at the very top of quality, inventiveness and importance. Sublime in surface, craftsmanship, proportion, silhouette and condition, the loan of these treasures is a great gift to all of us.
Arthur and I visited Houghton Hall two years ago and we were memorably all alone as we inhaled the magnificent and dramatic enfilade of rooms. Still, this beautiful exhibition has moved Houghton Hall back to the top of my list of must (again) see in England.