I just love working with my colleagues at Studio A Home. My new collection has been the most fun a guy can have without leaving home.
Steven Yarbrough took my drawings (and his talented eye) around the globe to realize my designs in perfect expressions of ideas married with the best in materials and artisanal craftsmanship.
An alabaster urn: tall, sleek and luminous
Tall, sleek, and luminous, this design makes a mysterious connection to the silhouettes of ancient Cycladic alabaster vases, as one had been reimagined or added to by a Venetian in the Byzantine Era or a Roman in the Renaissance.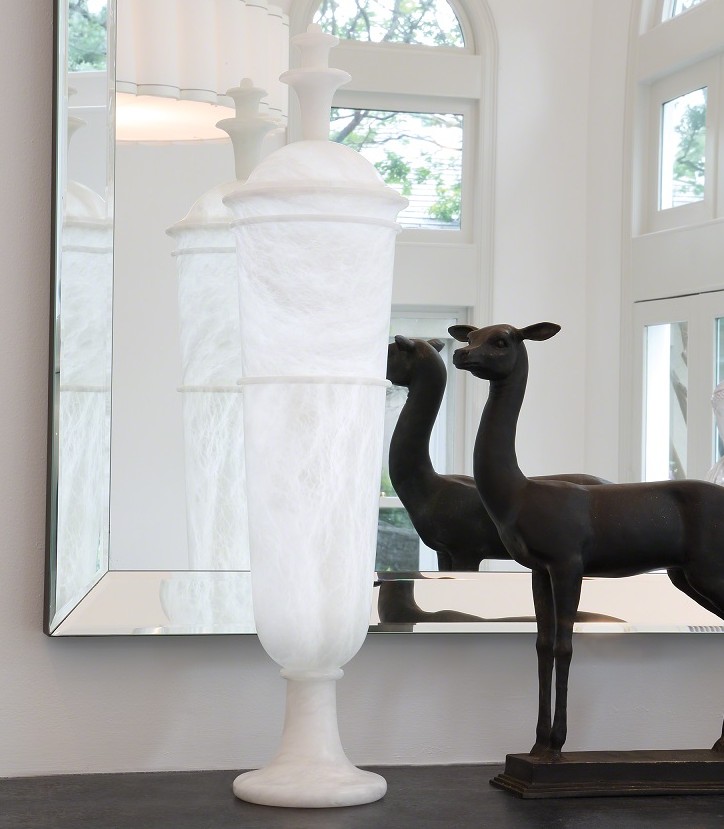 Vases with Roman and Asian influences
These vases feature classic attenuated silhouettes, at once recalling Roman and Asian influences and roots, and are designed to stand on their own. I aimed for a simplicity of dramatic presence, able to frame a single perfect bloom like a Palladian window frames a view of Tuscany or as a Chippendale frame surrounds a reflection.
The vases were inspired by a 5th century Greek lekythos in my collection and by Edo period Japanese examples in a favorite museum collection. The matte celadon and platinum palette was selected to emphasize silhouette and form, and to complement neutral as well as colorful interior schemes.
Mirrors with chinoiserie reinvented
The China Shield Mirror in gold leaf iron comes from a series of sketches I worked on to combine the classic shapes of 16th and 17th century French decorative arts frames with a 21st century reinvention of Chinoiserie inspired by my work in China.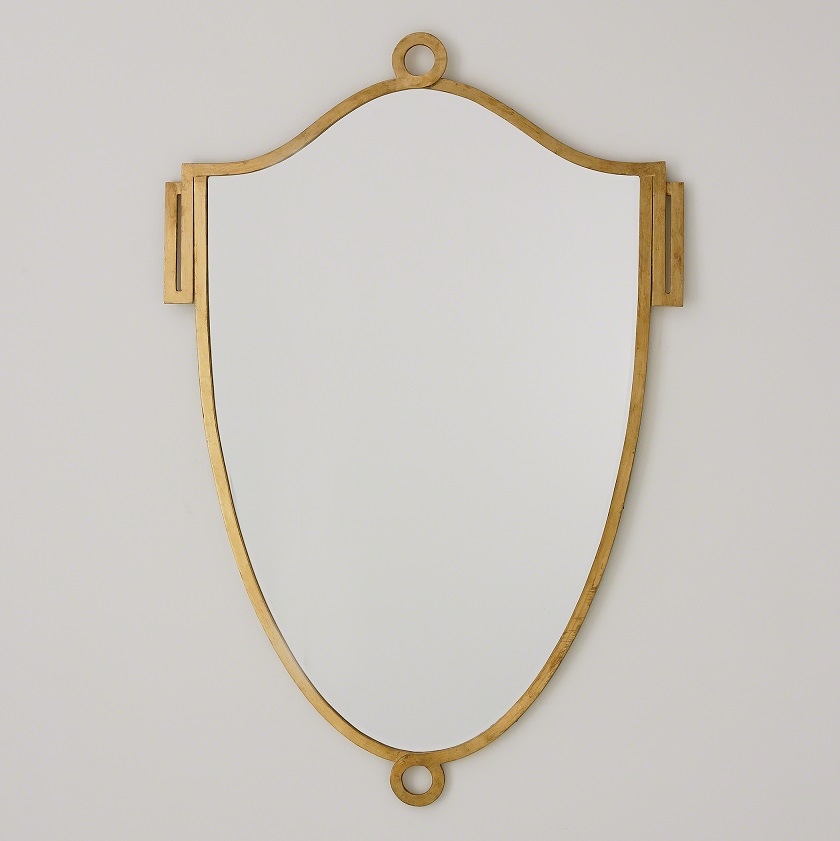 Lacquered boxes, in homage to a favorite era
This series of boxes–Gridlock, Vortex, Parallel and Quandary–are an ode to my favorite era of design: the 1930's in France, when modern was being defined in architecture, painting and the decorative arts, caused by a new luxury lifestyle made possible by easy transportation and communication.
These are studies in harmony and contrast, inviting the simplest solution to fit and define a pure form of geometry. Man drew spirals at the very dawn of two-dimensional expression, and utilized the fluted stripe in our earliest concepts of architecture and design. These motifs are Paleolithic ingredients in our origin story, but now gain expression in a contemporary material — inspired by legendary French designers and artists of the early twentieth century, as they invented the concept of "modern," and even the term "chic" to describe the drama of their bold new creations.
Foremost in the new luxe style was the invention and use of new materials and techniques expressed with the finest craftsmanship possible. Eggshells in lacquer was one of the most original, graphic and difficult mediums, and we have used it in my new boxes. They are perfect to center a tablescape, or organize and disguise clutter on a desk or bedside chest.
I hope you enjoy using these and all the other new accessories as much as I've enjoyed creating them!
For more details, please visit the Studio A Home collection page.