My latest fabric collection for S. Harris is called Grand Tour. The original Grand Tour, of course, was something rich young European men did long before railroads ushered in mass transport, making a pilgrimage of sorts to commonly agreed cultural highlights. I like to think of myself as on a continuing grand tour of life. As I travel around the world several times a year, I collect sketches and memories. Some of them are now part of this new collection – fabrics I've been wishing for, but haven't found on the market.
For instance, I made a quick sketch from memory of what I liked about a woman walking by in a Chanel suit. Then, when I talked about that with my friends at S. Harris, we started looking at photographs of other things that are like it, and a new fabric, Castello, was born.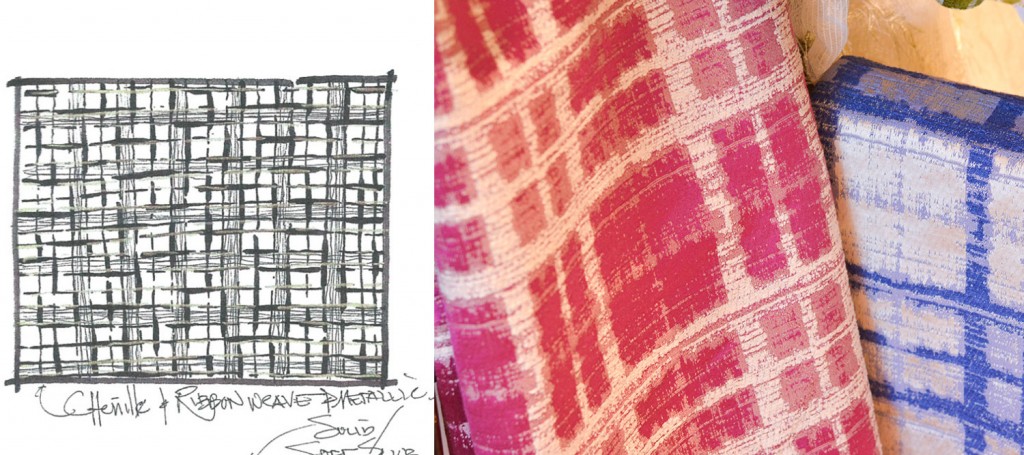 I also love the way China Clouds are expressed in beautiful embroideries. Just try drawing these shapes. Once you get started, you just can't stop. It's the best doodle ever, but it also makes a beautiful pattern for fabric (as well as for jewelry, passementerie and carpets, so you'll see similar motifs in my collections for SICIS Jewels, Samuel & Sons and OW Hospitality).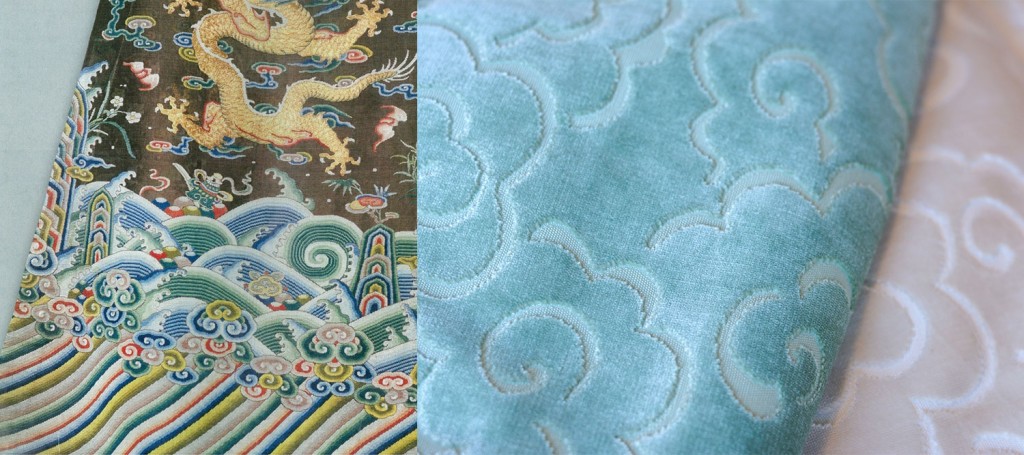 Condotti is based on Ming Dynasty screens that I particularly love.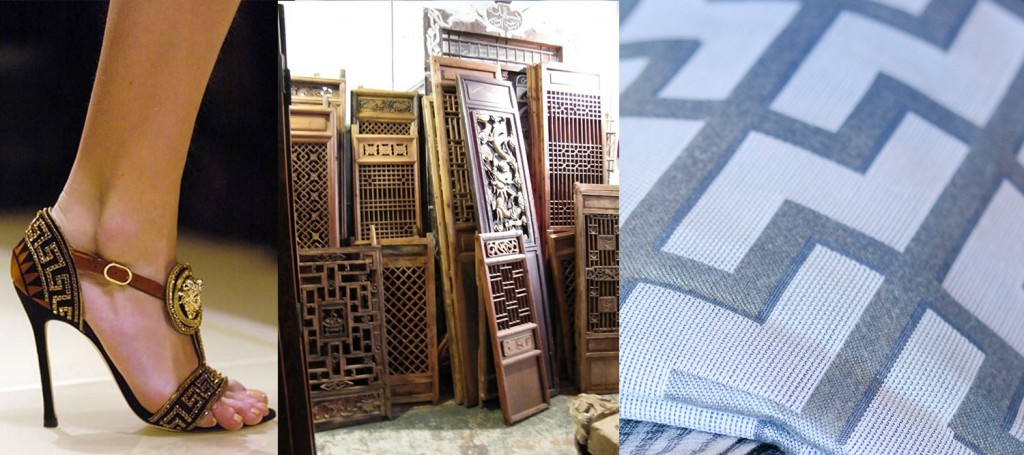 I love houndstooth. Deerstalker reflects my first memory of my father wearing something I really loved – a beautiful houndstooth cashmere blazer. His was black and white. Later in my life, my family had an apartment in New York, and in a corner of the master bedroom was an Eero Saarinen chair in hot pink and orange houndstooth! Try forgetting that.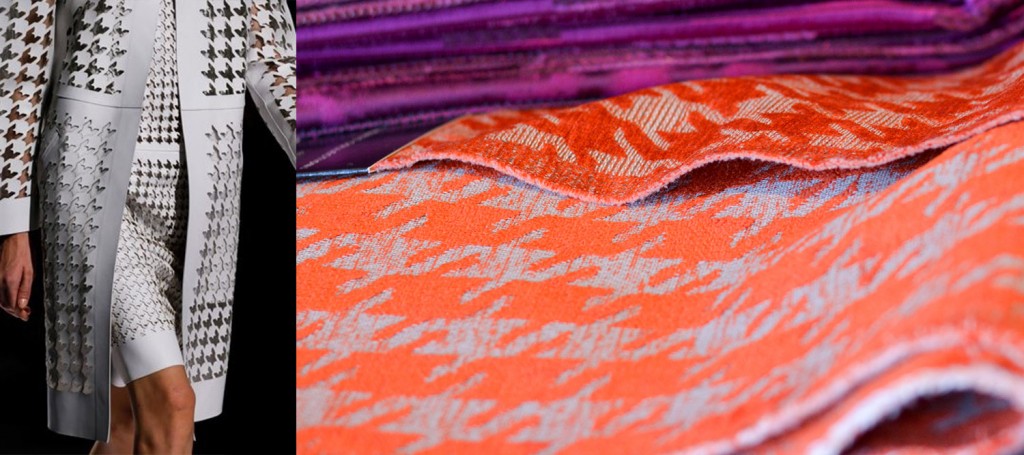 Or there's the Pantheon, which is my favorite piece of architecture in the world.  When you see the oculus, you don't see it straight on, unless you are hurting your neck–you see ellipses, which is what's reflected here. It's all about the sweep of the circle.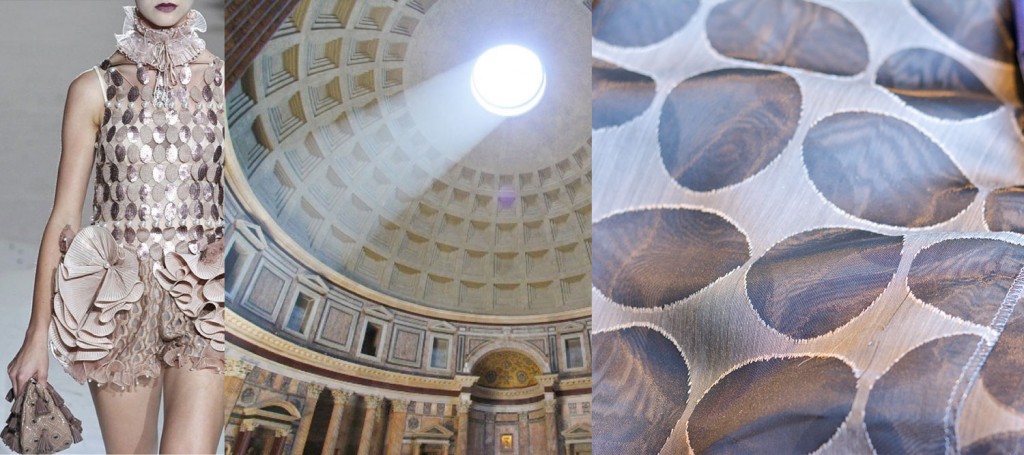 I look forward to working with all these new materials, which come in a wonderful range of colors. I hope you do, too. The video that follows offer more views of the collection, which is now available through S. Harris showrooms and representatives.