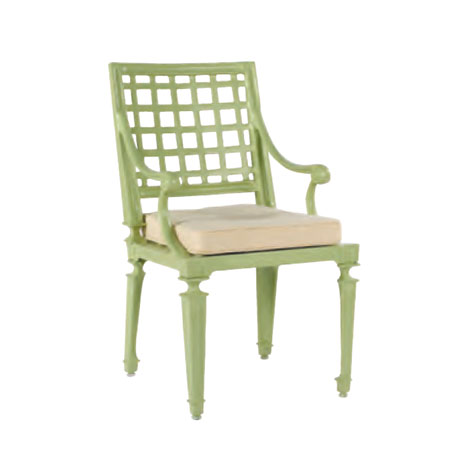 Colbert Dining Chair
The Colbert Collection honors Jean-Baptiste Colbert, Minister of Finance under Louis XIV. His policies and edicts aimed at improving the quality of French goods, coupled with the King's imprimatur, made French furniture, fabrics, cloth, coaches and jewels the hallmark of quality and France the center of luxury for 400 years. His efforts led the Parisian ébénistes of the 18th century to reach such perfection in the design and craftsmanship of furniture that examples from this period have been the foundation and inspiration for successive generations the world over. I honor his achievements by bringing the elegance of line and proportion achieved during his tenure to the patio, distilled from the simplest essence of the best pieces of the era.
Dimensions: 21″w x 24″d x 36″h.