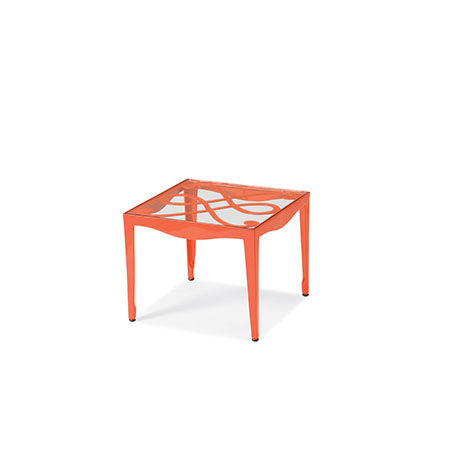 Bellechasse Square End Table
The Bellechasse group of furniture is inspired by the rue de Bellechasse in Roger Thomas's favorite Paris neighborhood. Cafés mix with antiquaries and shops redolent with the chic of Paris' decorative arts. Its classic lines and proportions are distilled from the finest 18th century French court furniture, with a design motif that could easily appear on the beautiful wrought iron railings gracing the French doors on this very remarkable street. It calls to mind the lush garden courtyard of a Latin Quarter townhouse scented by camellias, surrounded by the easy laughter of friends and lovers. Can you hear Edith Piaf lilting through the air?
Dimensions: 22.5″w x 22.5″d x 18.5″h.